Yara Luxe | 01 Signature Hair Perfume
Treat your hair to a luxurious experience with this exquisite hair perfume.  The notes of sandalwood, patchouli, pineapple, and black vanilla will leave an amazing aroma while nourishing the hair simultaneously. Yara Luxe is infused with Peach Nectar and Golden Jojoba that strengthens, moisturizes, and promotes hair growth and thickness.Yara Luxe is the perfect accessory in more ways than one!  Our signature fragrance will encourage you to be dynamic and powerful one spray at a time!
We offer a pocket size version of Yara Luxe that comes in 10 ML bottle which is TSA Approved and is perfect for taking everywhere.
Key Ingredients:
Top Notes: Pineapple
Middle Notes: Vanilla black coffee
Base Notes: Sandlewood, Patchouli 
Free from silicones. Produced in a cruelty-free manner.
Regular price
Sale price
$35.00 USD
Unit price
per
Sale
Sold out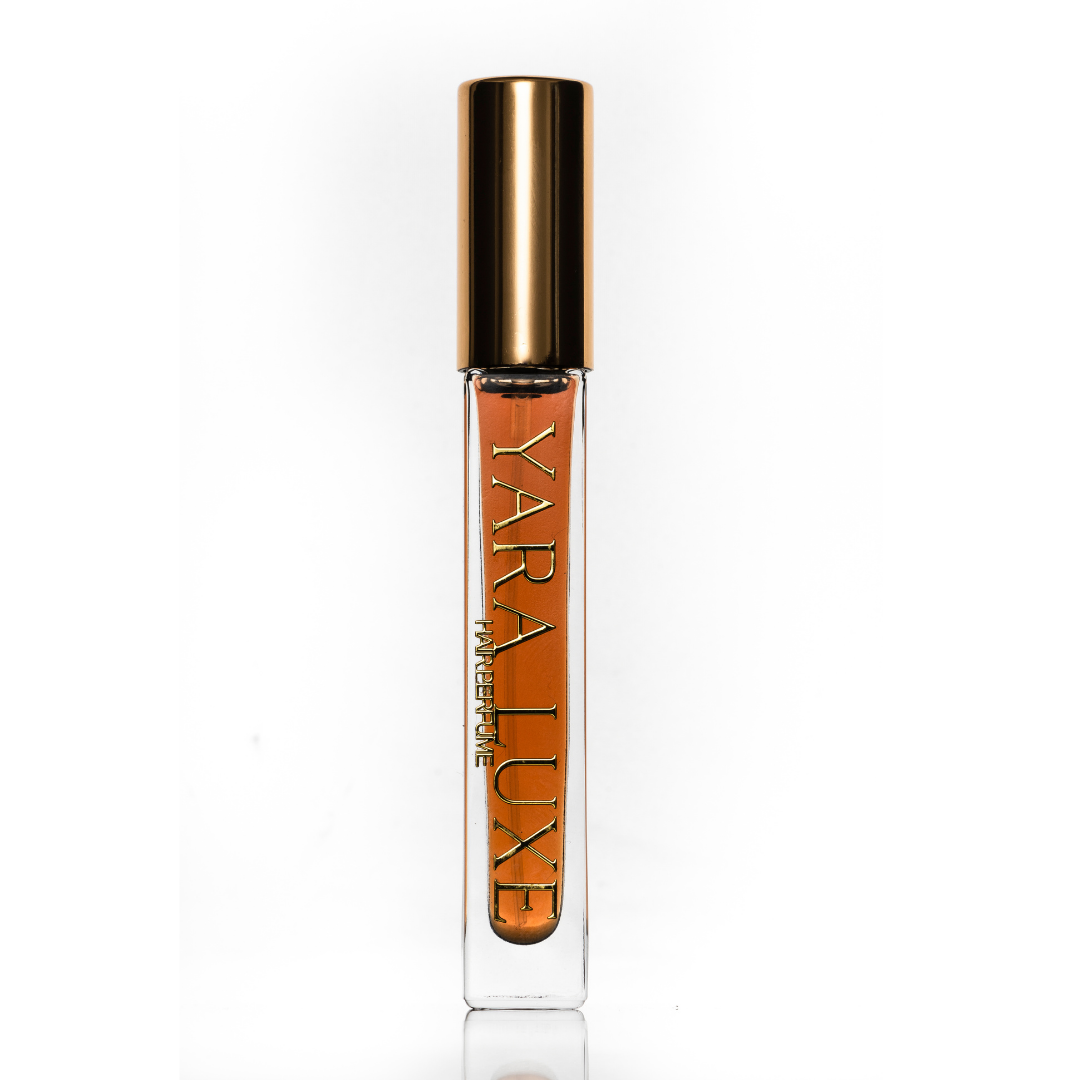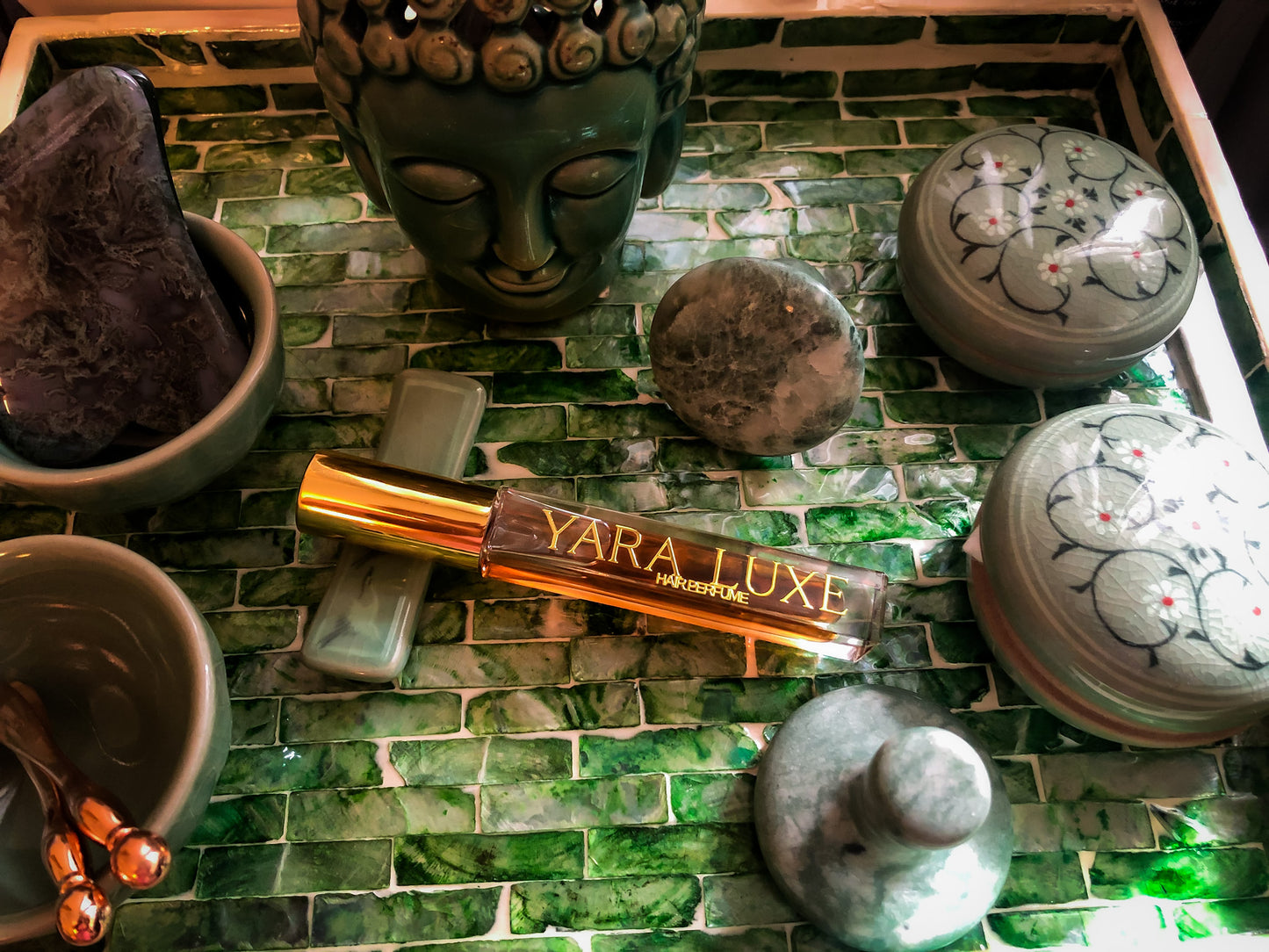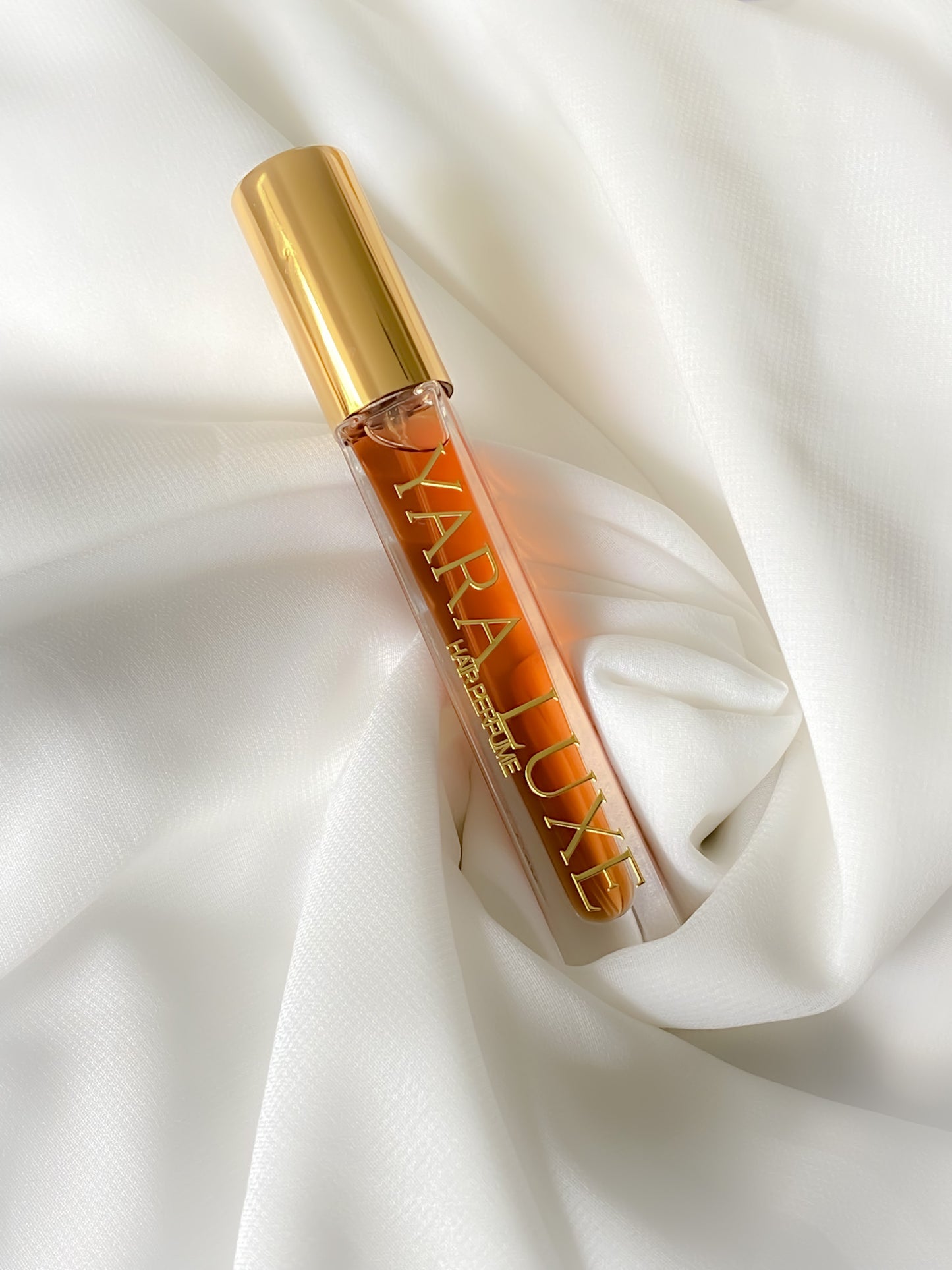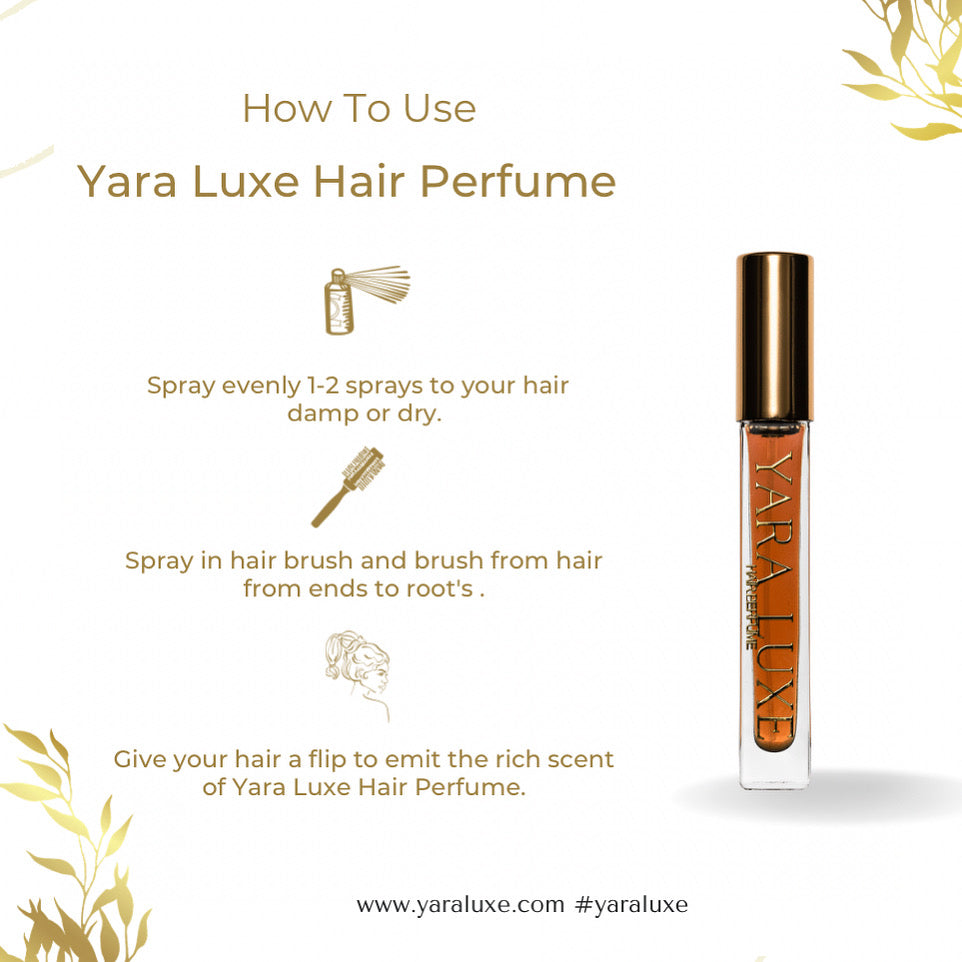 This stuff is a NECESSITY
I absolutely HAVE to have this hair fragrance! This is my THIRD time getting it, and I don't see myself stopping!
The best hair perfume ever!!! 😍
Yara Luxe Hair Perfume has become an indispensable part of my daily ritual when it comes to my hair routine. Its captivating scent, lightweight formula, and hair-nourishing properties make it a standout product in the world of hair perfumes. If you're looking to elevate your senses and enhance your hair's allure, I highly recommend giving Yara Luxe Hair Perfume a try. This is my second purchase becaus i recently finished my last bottlr and definitely will not be my last purchase!!! Prepare to be mesmerized by the magic it brings to your haircare experience.
Great concept!
I really enjoy, but some may find scent is too strong if they are sensitive to smells. Consider a much lighter fragrance for this group.
Yara Lux extreme luxury for your hair
I use to use the Baccarat hair oil, BUT!!! The notes of vanilla and Jamaican plum, sets this off and has me hooked. Sweet but not overdone. A go to in my regiment. #getyousome
Beautiful Product for Women and Men
Yara Luxe is amazing! I tried it out before I eventually bought 5 of them. I get compliments every time I wear it from Women and Men. Truly a unique product that'll definitely have you smelling like Luxury and it'll make everyone say "What do you have on???"
YARA LUXE
Yara Luxe | 01 Signature Hair Perfume
Regular price
Sale price
$35.00 USD
Unit price
per
Sale
Sold out
Share
View full details